JCS Fireplace, Inc. started in 1996 as an independent and family-run business. Our goal has always been to sell quality products and maintain quality craftsmanship from start to finish for all of our customers.
We have full confidence in our ability to help guide customers to complete satisfaction whether it be the performance of the product or the final appearance of the fireplace.
We always strive to provide quality as well as value in the products we sell. Our installations are performed in a professional manner with experience and knowledge of the products we offer. As shown in our fireplace photos, uniqueness has been one of our paths to our success.
Taking time to educate our customers provides knowledge for them to make the best choice of a fireplace to fit their lifestyle. We hope you enjoyed viewing our web site and please feel free to contact us.
Our Team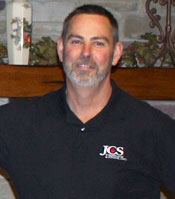 Jeff Sawyer
President of JCS Fireplace, Inc. Jeff has been involved with the fireplace and stone industry for over 31 years. Jeff is involved in sales, installation, and servicing of all products offered by our company.
Cindy Sawyer
Vice President of JCS Fireplace, Inc. Cindy has been working with Jeff for over 23 years and is involved in all administrative services, sales, scheduling of installations.
Joe Sawyer
Sales/ Service Technician Joe has been with JCS for over 9 years. Joe is involved in inside sales, outside sales, as well as our service technician. Joe also specializes in our grill sales and services. He also is well trained with masonry custom doors in sales and installation.
David Aguilar
Veneer stone craftsman David has been working with JCS for over 6 years. He is very talented and pays attention to detail. David takes pride in his work and JCS is very thankful for his commitment to us.
Chelsea Schlemmer
Office Administrator Chelsea has rejoined the JCS team. Chelsea had been employed with JCS in 2015-2017. Chelsea currently is the Office Administer and also aids in inventory control.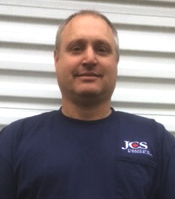 Mike Toth
Installation of Fireplaces, Gas logs and glass doors Mike has been a part of the JCS team since Nov 2018. Mike's positive attitude and willing to learn has made him a great asset to JCS.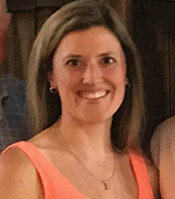 Dianne Sawyer
Office Administrator Dianne Sawyer has recently joined the JCS family. Dianne has a Master's in Music Therapy and continues to use her skills on Mondays when the showroom is closed. Dianne is enthusiastic and excited to become a part of JCS. When the showroom is open Dianne and Chelsea will be sharing in office administration responsibilities and helping our customers in the showroom.
Nate Franks
Sales/ Service Technician Nate is the newest addition to the JCS family. Nate puts the customer first and takes great pride in his work.